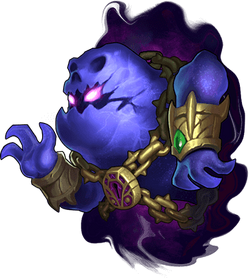 A huge roar comes from this space. The whole fleet also trembles for this. Powerful enemies seem to hide in the deep space. After winning the battle, you can get a great deal of rewards.
The Chaos Element boss is found in Space/M04. It is considered the "boss" monster of this sector.
Energy: 4124825
Fire: 760
Armor: 674
Speed: 730
Luck: 793
100 * Spiritual Elemental
5 * Celestial Crystal I
5 * Gas Storage Device
5 * Uranium Ore Storage Device
5 * Electricity Storage Device
Community content is available under
CC-BY-SA
unless otherwise noted.